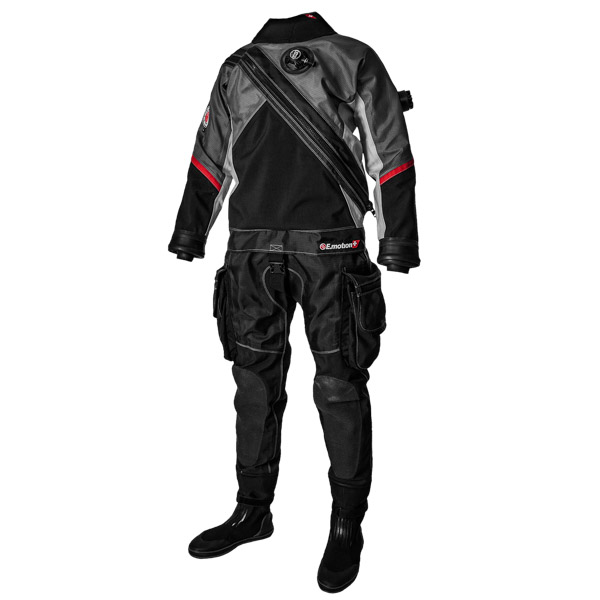 E.Motion+ drysuit comes as optimal and ultimate combination of lightness and flexibility from E.Motion drysuit and E.Lite fabric exclusive durability. Both functionalities combined in modern and elegant cut provide the highest comfort while diving.
E.Motion+ protects you where necessary, keeping the mobility during demanding decompression dives at the same time. E.Motion+ is also a perfect choice for beginners in recreational diving who appreciate highest comfort of the first moments spent underwater.
E.Motion+ design is based on the two flagship models: E.Motion and E.Lite, combining the greatest advantages of the used cut and fabrics to provide maximum protection at neuralgic places exposed to possible damage and best diving ergonomics. E.Motion+ is available in 36 color options that allow you to create a unique and elegant version of drysuit according to your own preferences.
E.Motion+ is equipped in standard with a new, innovative SANTI Smart Seals® system – soft rings that allow on very easy and quick exchange for any seals you freely preferred or have
at hand.