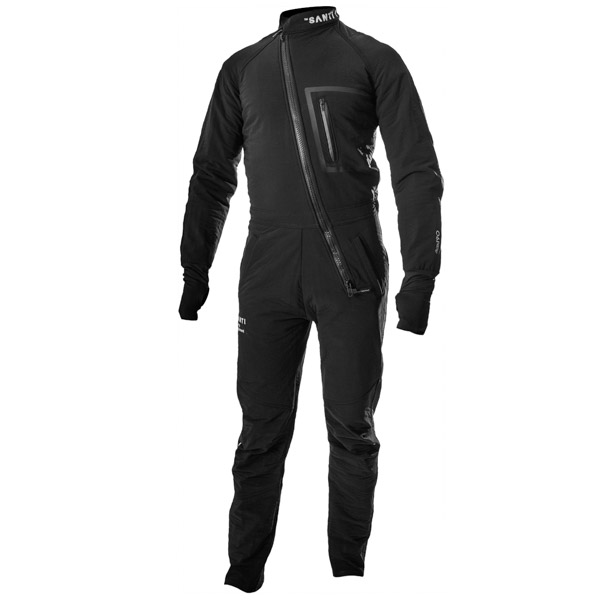 If you dive in waters from 7 to 14 °C and you are looking for a perfect combination of less bulk and more comfort, we have something just for you! With the revolutionary, patented slim insulation from Climashield® Santi offers the most innovative spring/summer/fall diving undersuit ever – no bulk, great flexibility thanks to four-way stretch, top level breathability and very easy care. Not to mention the modern design!
The 180 g/m² insulation fabric consists of three layers, including inside Climashield®, breathable insulation fibers and polyester soft coating from the top, that is also wind-resistant. Remember to always adjust your gear and underwear to the diving conditions.
Flex 190 is a great alternative for a light undersuit for those who choose no restriction of movements under the drysuit, and value the highest quality and design.
Details:
• Climashield Contur® – innovative fabric composition with exceptional four-way, patented fibers stretch for maximum flexibility and comfort. The nature of this unique fibers makes the insulation very durable and long-lasting.
• Weight: 167g/m2, Thickness: 1.5cm, Warmth: 2.69 CLO
• Easy to wash and dry – washing provides even better thermal efficiency to the insulation.
• AquaBan™ technology allows moisture transfer from the body, so the undersuit stays warm and you stay dry
• Great, soft feeling next to the skin
• Durable and lightweight
• Undersuit personalized with high quality reflective print
• Appropriate for moderate and warm waters.
• 100% recyclable – this one of the kind insulation includes no Acrylic, which makes it recyclable and safe for the nature.
• 5 pockets
• Soft, cotton cuffs with thumb holes
• Wide elastic ankle straps
• Innovative, modern design
• Avaliable in 16 standard sizes: XS,S,SL,M,ML,MLL,LS,L,LL,LLL,XLS,XL,XLL,XXLS,XXL,XXXL