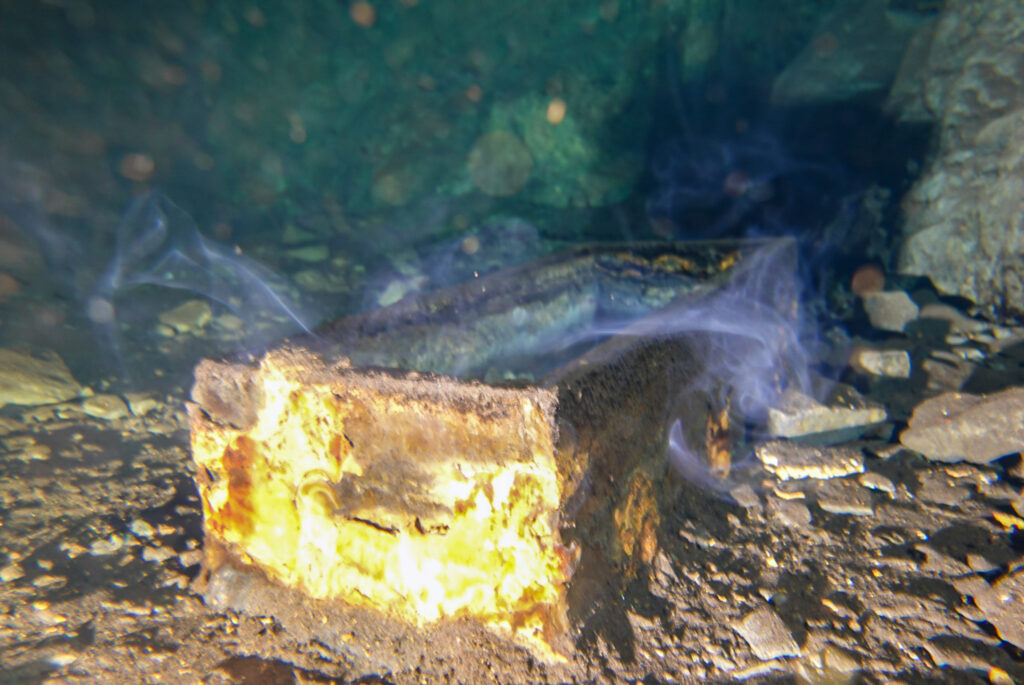 Open to Cave Divers, Mine Divers and Open Water divers on OC or CCR.
Sign up for an exclusive Tuna Adventure Weekend All In. We meet up at the mine on Friday 17 November and move straight in to the Adventure. We transport all gear and ourselves down 80 metres underground where we are served a small evening meal and get a full briefing of the weekend activities before going to be – in the Mine.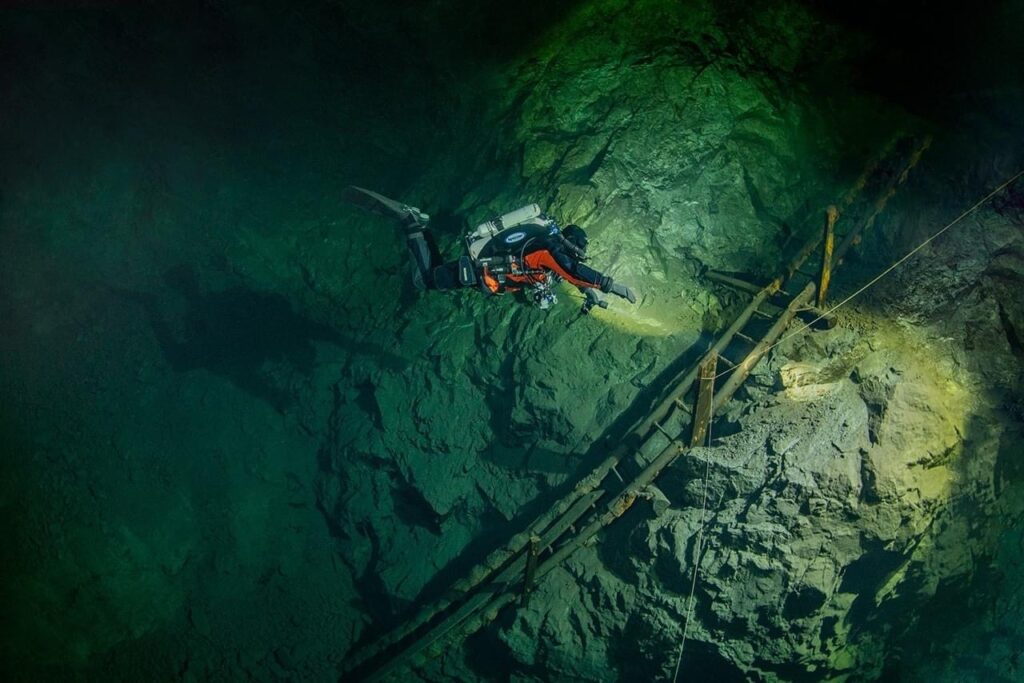 After breakfast on Saturday morning, there will be an opportunity to do the Adventure Tour, a few hours hiking, climbing, ziplinging etc through the mine before the diving activities start. For those who have never visited the mine, this is a super introduction to better understand the mine under water. For the rest, diving is open from the morning.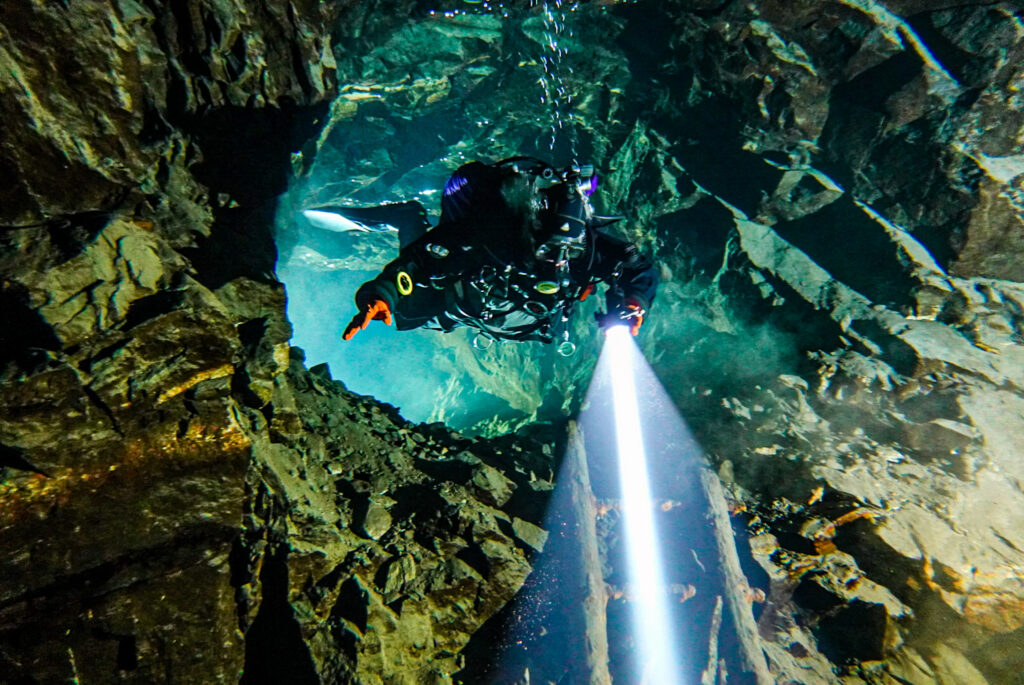 When we finish diving on Saturday, we will freshen up in the sauna that is situation in the Indiana Jones hall at 80 metres in the mine. A dip in the lake is not mandatory, but strongly recommended.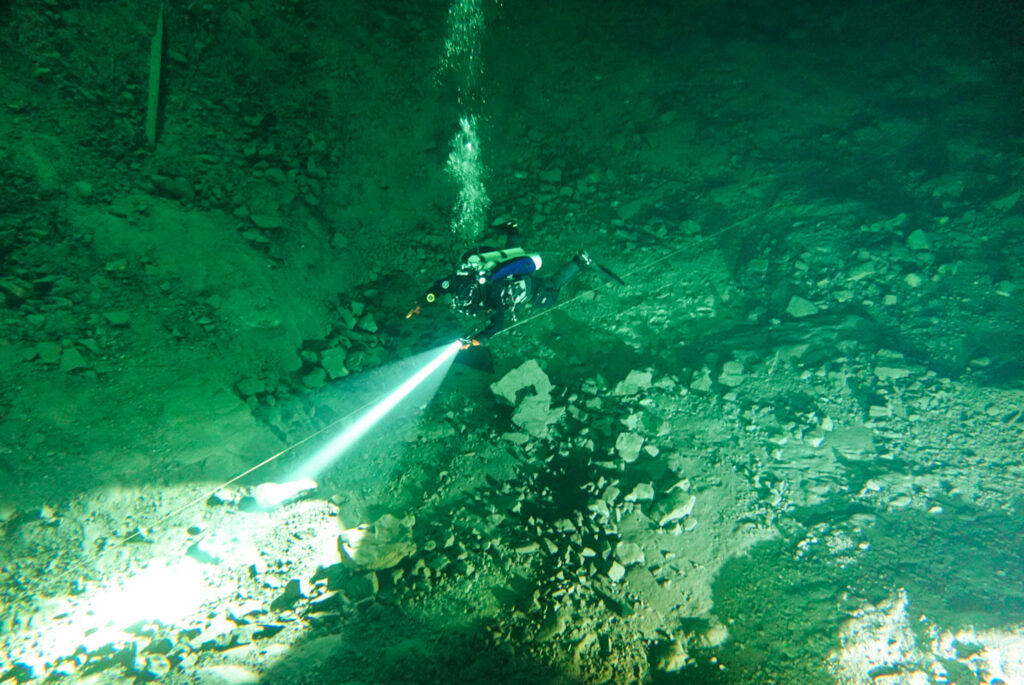 Sunday morning we resume diving activities and following the second dive, we start moving out of the mine in order to depart at a decent time.
The price tag is €450 and includes accommodation in the mine, all food from Friday evening snack till lunch Sunday, diving, all gasses except helium, sauna and the Adventure Tour.
Sounds interesting? Please contact info@dykplattformen.se for more information and to book your spot.
If you are in need of transportation or rental gear, please let us know early to make sure we provide the right stuff.
Welcome,