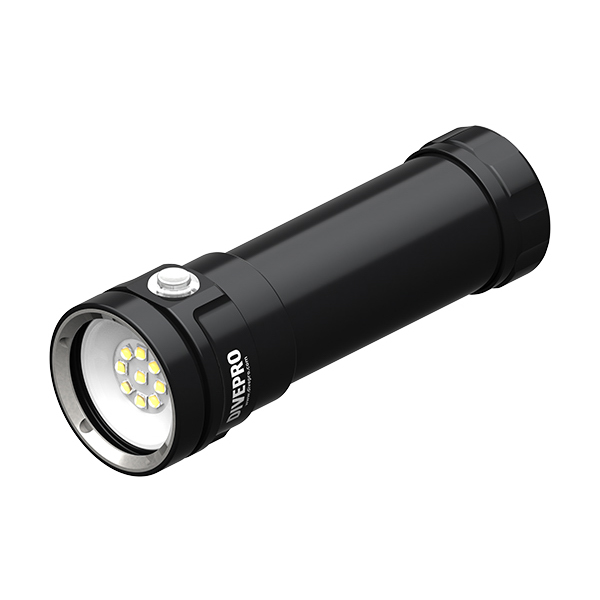 If you wish to bring a lot of light for your camera and really bring the colours out underwater this is a good option for you at an affordable price.
9000 lumen that last up to 100 min on full effect but with the option of stepless dimming to get just the light you need.
A nice 5000 kelvin light with CRI 80.
Waterproof to 100 meter.
Includes ball mount