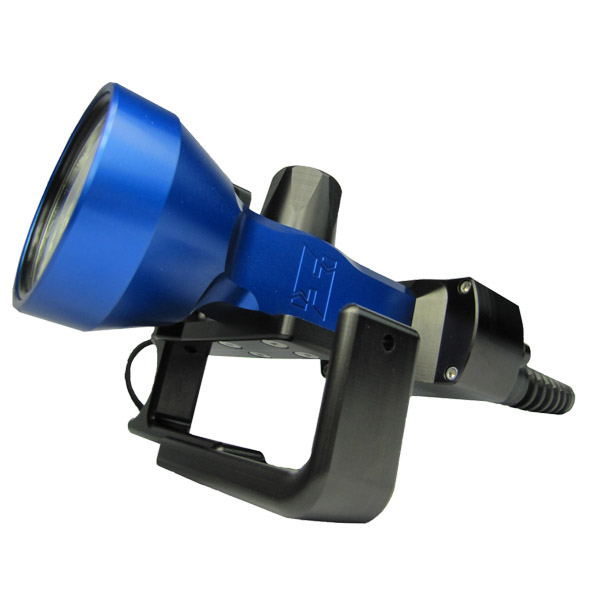 Halcyon has been at the forefront of world class underwater lighting systems for nearly 20 years and with the Focus and Flare lights this tradition was continued.
With the new Focus 2.0 light the technique takes another leap forward with twice the brightness of the first Focus light.
This light has innovative design both inside and out. With a simple handgrip you can adjust the focus of the lightbeam from a general lighting to a narrow laser beam.
Standard edition with a normal cord and battery canister, also available in handheld version and with E/O cord.
Features:
– 5,2 Ah li-ion battery pack
– approx. 3,0 hours burntime on high
– approx. 5,5 hours burntime on low
– about 80 000 lux at 1 meter.