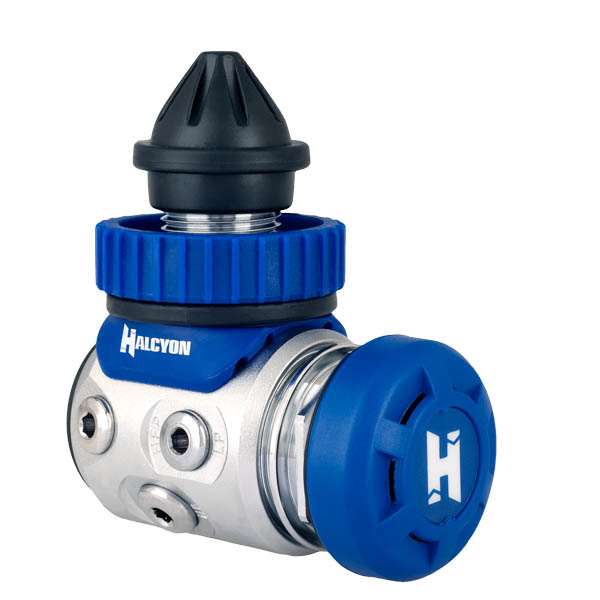 The H-50D is a high performance diaphragm first stage, fully sealed and built for harsh conditions.
Diaphragm first stages are traditionally popular with cold water divers as no cold water comes in contact with inner parts.
Balanced, environmetally sealed diaphragm
Four low pressure ports
Two opposing high pressure ports.
Nitrox 40% compatible from start
Possible to upgrade to fully oxygen clean.