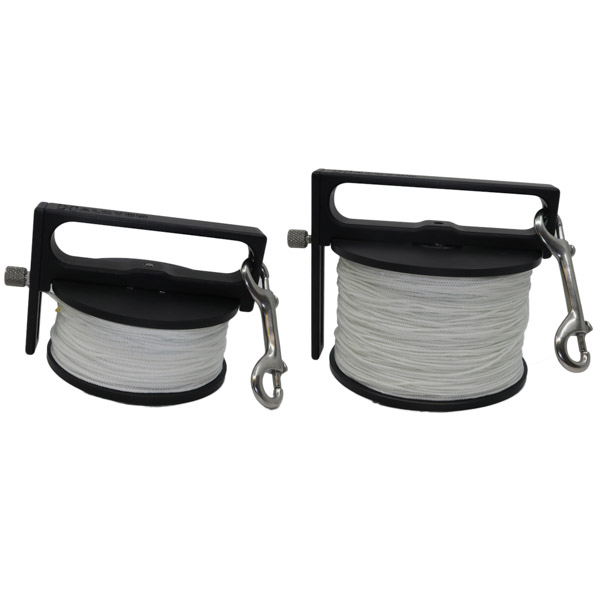 Deep wrecks and long caves, this is what the Pathfinders reels are made for.
With a hard-coat finished precision-fit aluminum handle and easy accessible lock-down screw, this is easily handled in cold water with thick dry gloves for the most demanding dives.
It comes in two different sizes, 400´(122m) and 800´(244m).